The Moxie Games
The collection of competitive sports held at SkillCon and broadcast on ESPN. The "Olympic body" of outside-the-box sports.
SkillCon - The Ultimate Skill Convention
The event location where the Moxie Games are held and produced in addition to workshops, demonstrations, seminars, exhibitions, learning experiences, and where STEM/STEAM events are held.
SkillCon and the Moxie Games collectively are an event and international broadcast platform for a variety of avant-garde skills and sports ranging from combat juggling to martial arts volleyball, pool trick shot competitions, bottle flipping, eSports, powerlifting and everything in between. We provide logistical support and exposure for event organizers and their athletes. The participatory convention, SkillCon, provides learning opportunities that develop physical and cognitive skills, entertainment and team experiences for kids of all ages through partnerships with athletes, social media influencers, and STEAM (Science, Technology, Engineering, Art, Math) organizations.
Our goal is to reward all Moxie Games athletes and event organizers for their dedication and perseverance by providing a medium where excellence in these outside-the-box-sports can be recognized and showcased to the world. We want to create unprecedented funding opportunities for those who excel at these compelling skills and support their ambitious event organizers. In touching and changing all the lives involved in these events, we create compelling and relatable human interest stories that enhance the Moxie Games programming while captivating, motivating and inspiring our viewers.
We put help and services for others first within immersive and experiential events for the whole family. We generate opportunities for extraordinary athletes to turn into sponsor-able social media influencers by promoting their skills within our online content. And we combine all these elements into learning and viewing experiences for attendees while making newsworthy historic advances as the olympics of outside-the-box sports.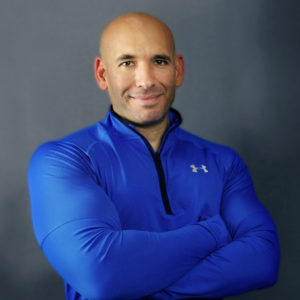 Jason Garfield
Founder / CEO
Jason Garfield has been producing events since 2004, eleven of which in Las Vegas, and several across the country and one in the U.K. Jason learned to juggle at age 11 in 1986 and quickly established himself as one of the best and most controversial jugglers of his time. Disappointed with the opportunities for competitive jugglers, Jason formed the World Juggling Federation in 2003 and produced his first sport juggling convention at the Riviera Hotel in December of 2004 where he also produced seven sport juggling competition programs for ESPN. 10 years later Jason founded SkillCon, hosting 20+ unique skill events. Jason, the World Juggling Federation, the Moxie Games, and SkillCon return to Las Vegas in 2018 at the Rio All-Suite Hotel and Casino with several new and returning skill events.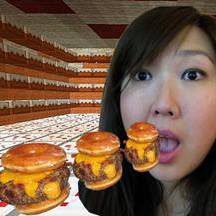 Kai Pak
Founder / Director of Production / Gamer
After running a successful video production company based out of Seattle, WA servicing clients such as Boeing, Safeco, Symetra Financial, Microsoft, Precor, Savers, and Costco, Kai founded SkillCon with Jason to help create new event and production opportunities for the variety of unconventional skills the event attracts.
Kai understands the importance of setting aside time from her heavy workload to play COD, Destiny, Ghost Recon, Rainbow Siege and scour the city for new food experiences.
Josh Horton
Marketing Officer
Josh has been a fan, competitor, judge, and staff member of the World Juggling Federation. He's excited to officially join the SkillCon team. Growing up an athlete, the competitive nature of the WJF very much appealed to Josh, and he has been hooked since he discovered the organization after watching the famous "Chris Bliss Diss" video. Josh graduated from Eastern University with a degree in Entrepreneurial Studies. After working for a social media agency for 4 years, Josh quit his job to focus on his career as a juggler.
"I see unlimited potential in SkillCon and can't wait to see how the convention progresses from year to year. I've always loved watching and learning other skills. Having them all in one place is truly incredible."